Food systems were on the agenda of COP27 like never before. Egypt saw several pavilions dedicated to food and farming where previous COPs had none. Indeed the agriculture and food sector accounts for a third of greenhouse gas emissions. Yet only 3 percent of public climate funding is allocated to it. But the reality is net zero can't be reached without transforming food systems. What concrete initiatives were taken at COP27 ?
The emissions in the global food supply chain
« 33% of global emissions are produced by food system », the Food Systems Pavilion read. According to the World Wildlife Fund (WWF), 80 % of food emissions need to be cut by 2050 to keep global temperatures below 1.5 degrees C while simultaneously producing more food to support a growing global population.
A BCG analysis shows that more than 70% of the food industry's emission sources come from land use, more specifically by agriculture and deforestation. WWF confirms this analysis in a collection of reports on 10 globally traded commodities. Across these commodities, the biggest contributor to GHG emissions is land use change, or the clearing of native land (often via deforestation) for farm or grazing purposes. Another major hotspot for emissions was found by WWF to come from "organic effluent degradation." Essentially, the organic wastes accumulate and degrade, emitting greenhouse gasses as they break down. The institute stressed that there's organic waste in just about everything, including animal manure, decaying leaves from crops and fish from aquaculture.
With this large carbon footprint, decarbonizing value chains in these sectors is a gamechanger for achieving the net-zero goal.
Agricultural Sector Roadmap to 1.5°C at COP27
The world's largest food trading companies detailed a plan to eliminate deforestation from their soy, beef and palm oil supply chains by 2025, a move seen as critical to avoiding catastrophic climate change. The roadmap, launched at the UN COP27 climate summit in Egypt, includes 14 companies including Cargill, Bunge, Archer Daniels Midland, Louis Dreyfus Company, Brazil's JBS and China's COFCO International. These companies are at the heart of our global food system. With this plan, companies intend to contribute to the global ambition of limiting global warming to 1.5°C compared to pre-industrial levels. While these commitments are welcomed by many observers, others remain skeptical about this new voluntary announcement by multinationals. If already in 2010, several companies had committed to achieve a "net zero" deforestation by 2020 in the framework of the Consumer Goods Forum, this goal has not been achieved in most cases.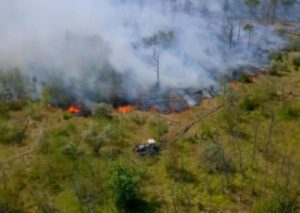 The new 123 pledge to reduce food loss and waste timed with COP27
Timed with COP27, the new '123 Pledge' kicked off to accelerate action to reduce food loss and waste worldwide. The Pledge challenges governments, businesses, chefs and other important actors in the food system to commit to concrete steps that will make reducing food loss and waste a part of their action agendas on greenhouse gas emissions. Groups taking the '123 Pledge' must meet a number of requirements designed to ensure impact, progress and transparency toward a worldwide goal of halving food loss and waste by 2030, in line with the UN Sustainable Development Goal 12.3. Commitments must include a climate angle, be timebound, and measurable.
According to analysis from Barclays this action also represents a significative business opportunity. Food waste upcycling has a great potential in animal and pet feed or insect protein.
Food and agriculture for sustainable transformation initiative (FAST) launched at COP27
Egypt's COP27 Presidency and the Food and Agriculture Organization (FAO) launched the Food and Agriculture for Sustainable Transformation (FAST) at COP27.
The new initiative aims to unlock climate finance to decarbonize and increase the resilience of food and agriculture sectors, especially in the world's most vulnerable communities. According to the COP27 presidency, FAST will reimagine agrifood systems to deliver triple wins for people, climate action and nature.
« Transforming the world's food systems could generate $4.5 trillion annually in new economic opportunities by 2030 and help us to create a net-zero, nature positive world, while also ensuring social justice and food security. » the Food Systems Pavilion read.
A vision we share. Upcyclink aims to create a transformation of the acutely linear food system into a circular model with high value of products where agro-residue previously considered as "waste" actually has value. We treat your food production sidestreams in situ, before they become waste, and convert them into clean & green marketable products.